Professional footwear for all needs: Isacco offers comfortable, resistant footwear suitable for all different styles and uses.
In our online store you will find a vast choice of work footwear in various colours and styles, from the sportiest to the most elegant, including clogs for the medical sector. Isacco professional footwear is light and designed to be worn for many hours at the time.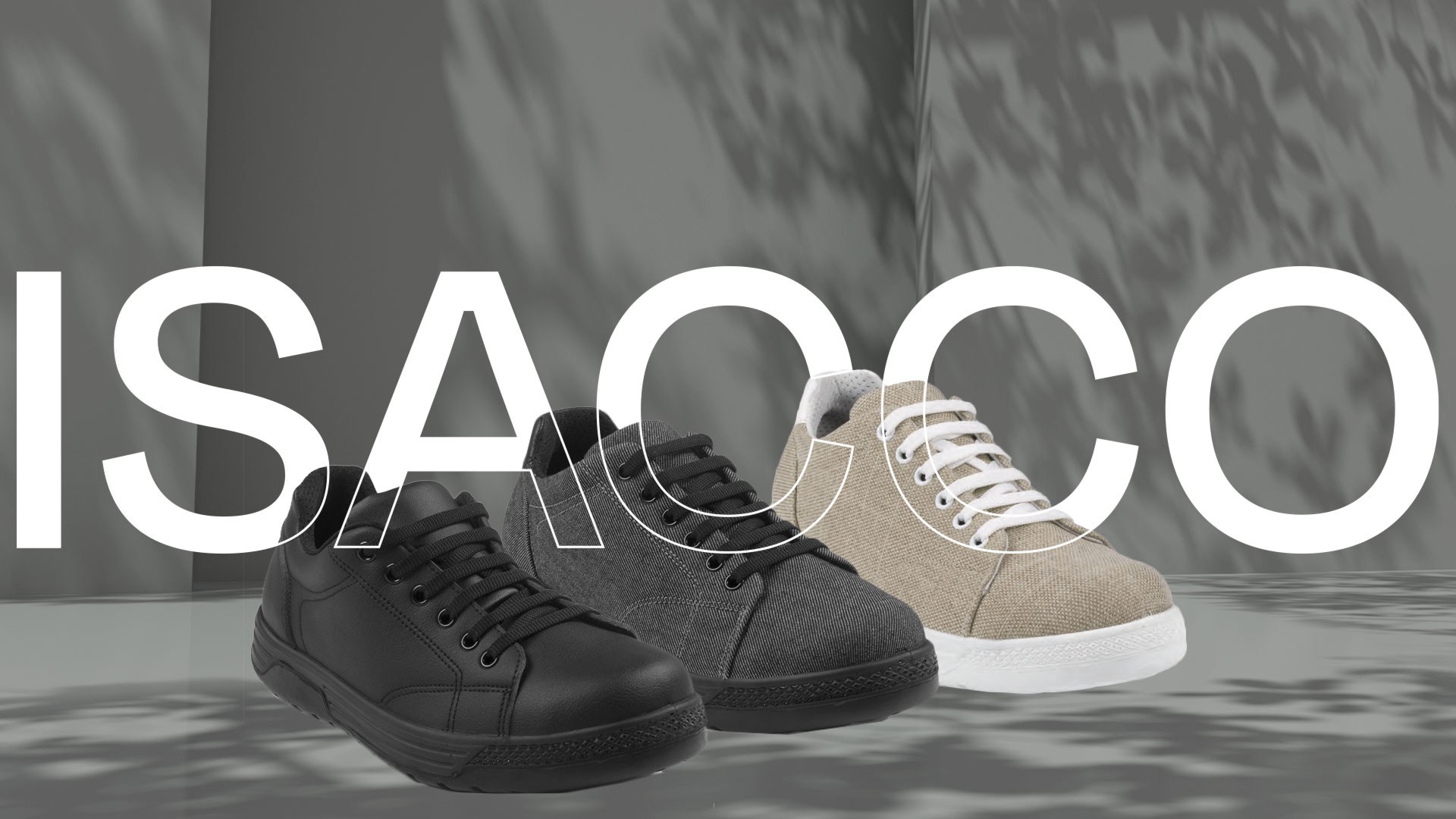 THE MOST COMPREHENSIVE SELECTION OF CLOTHING READY FOR DELIVERY
Those who spend a lot of time on their feet at work need to wear professional, strong, and comfortable shoes that also match their uniform.
NEW ADDITIONS TO

FOOTWEAR
PROFESSIONAL FOOTWEAR FOR ALL SECTORS: COMFORTABLE AND TRENDY WORK SHOES ALWAYS AVAILABLE FOR DELIVERY.
01
Lightweight and comfort
Thanks to technical fabrics and materials, our professional shoes are extremely comfortable and light to ensure maximum comfort. Perfect to wear for long hours.
02
Health and wellness at your feet
Choosing professional footwear for work is a way of looking after your health: Isacco shoes help prevent back pain , arthrosis, varicose veins, foot tendon and nerve issues.
03
A wide choice of sizes always available
All professional footwear in our catalogue – available from size 35 to 47 – is always ready for delivery.
04
Shoes to match uniforms
Shoes can be made with the same fabric as garments, to create elegant and stylish matching uniforms.