Sector


FOOD, INDUSTRY, AND SERVICES
Clothing for the industry and food sector: wide selection of industrial uniforms made with safe and resistant material readily available.
In our online store you will find the most comprehensive range of uniforms for the food, industry, and services sectors. Isacco work clothing collections are made with technical fabrics and are available in plus sizes.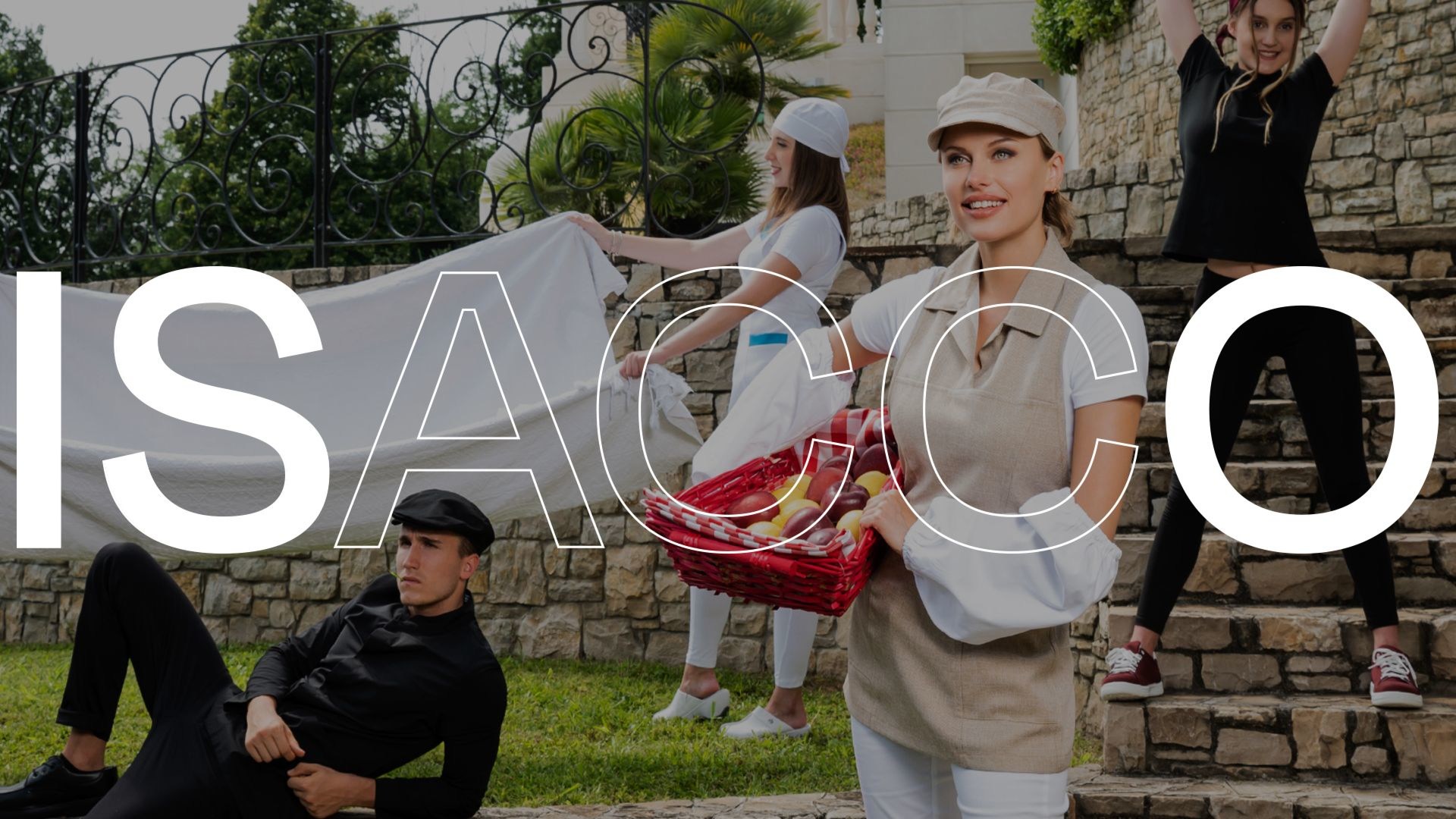 THE MOST COMPREHENSIVE SELECTION OF CLOTHING READY FOR DELIVERY
To work well it is important to dress well, i.e. wear comfortable, functional, and practical uniforms: Isacco offers the food, industry, and services sectors a vast range of styles and colours.
NEW ADDITIONS TO

FOOD, INDUSTRY, AND SERVICES
Bianco

65% Polyester 35% Cotton
01
Innovative and safe technical fabrics
The materials used to make our industry uniforms are stain-resistant and breathable. The technical fabrics are resistant to high-temperature washing and their colours do not fade.
02
Styles that respect safety
Isacco food, industry, and services uniforms are made with fabrics and styles that meet the safety requirements of every category.
03
Vast range of accessories and components
Our wide range of work clothing for the industry includes numerous accessories that contribute to creating a smart and professional look.
04
Matching garments and plus sizes
Isacco offers the chance to match garments to create personalised uniforms for the industry sector; plus sizes are available for the items in the catalogue.