Uniforms for the hospitality sector: wide choice of readily available, elegant, and stylish clothing.
Our collections of uniforms for hotels, restaurants, and catering provide a combination of comfort, style, and elegance for all professionals in the HO.RE.CA. sector. In our store you find the most comprehensive selection of Ho.Re.Ca uniforms ready for delivery.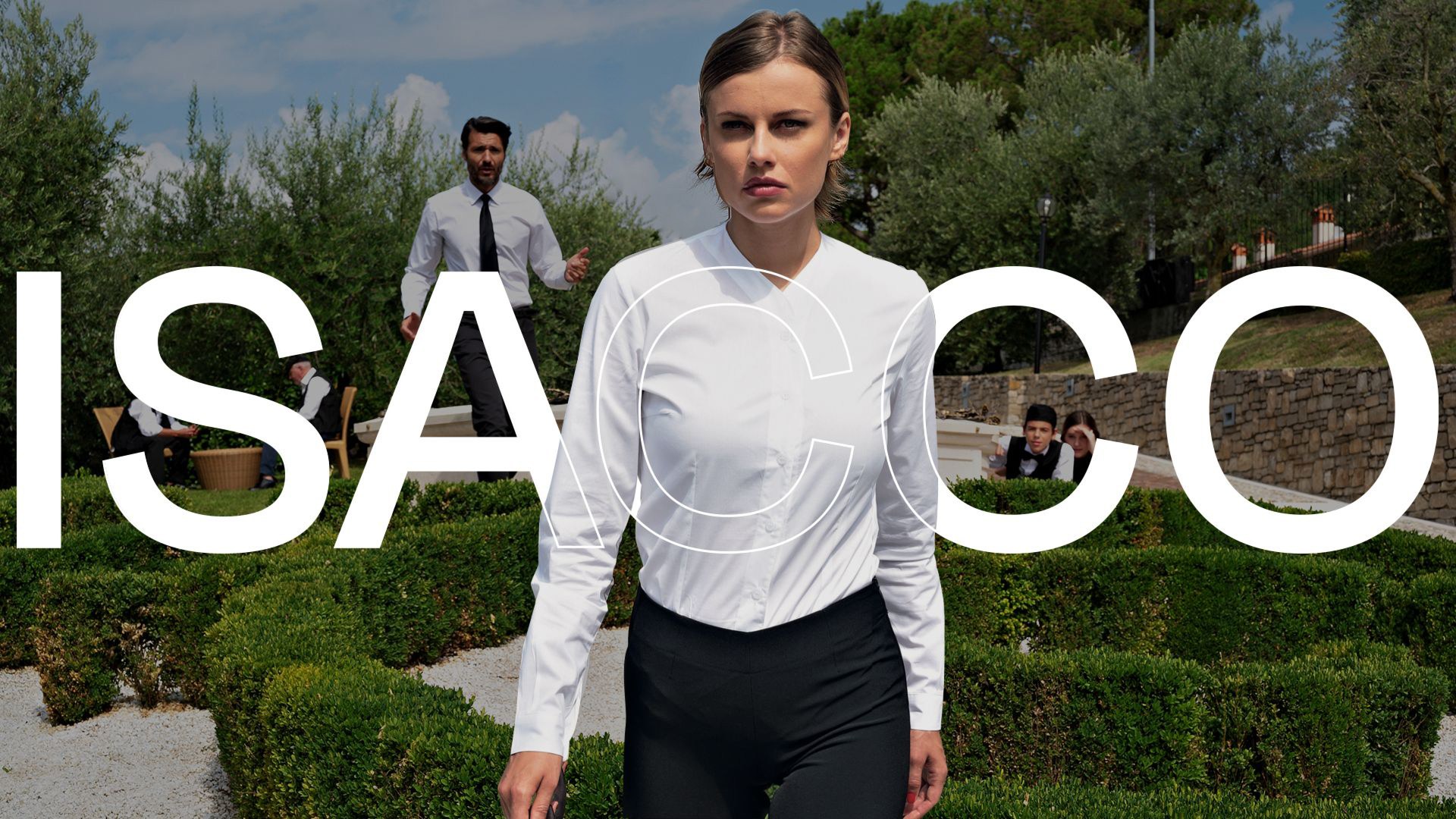 THE MOST COMPREHENSIVE SELECTION OF CLOTHING READY FOR DELIVERY
Top-end hotels require impeccable uniforms: the high-quality ho.re.ca. clothing items you like are always available at Isacco.
NEW ADDITIONS TO

HO.RE.CA.
ELEGANT, STYLISH, AND COMFORTABLE, HOSPITALITY SECTOR UNIFORMS AVAILABLE IN A RANGE OF STYLES AND COLOURS.
01
Innovative and functional fabrics
The materials used to make our ho.re.ca. uniforms are stain-resistant, non-iron, durable, and can withstand frequent washing maintaining bright colours, for a smart and impeccable look at all times.
02
Continuing lines always available
Uniforms for the ho.re.ca. sector are always readily available for delivery. We make sure we continue offering older styles while we keep adding new lines and products to our Isacco catalogue every year.
03
Vast range of accessories and components
Our wide range of work clothing for the ho.re.ca. sector includes numerous accessories, such as foulards, bands, ties, and bow ties.
04
Personalised uniforms with embroidered details or matching accessories
Isacco offers an embroidery service to personalise ho.re.ca. uniforms and the option to create matching accessories for smart and elegant work garments by choosing among hundreds of options in the catalogue, all readily available for delivery.