Chef and kitchen clothing: wide selection readily available also in extra-large sizes, great quality of professional chef & kitchen clothing.
For the chef and kitchen sector, Isacco offers the most comprehensive range of uniforms readily available for delivery. Our exclusive collections of chef and kitchen personnel clothing reflect the passion for details and good taste that all cooks put in their dishes.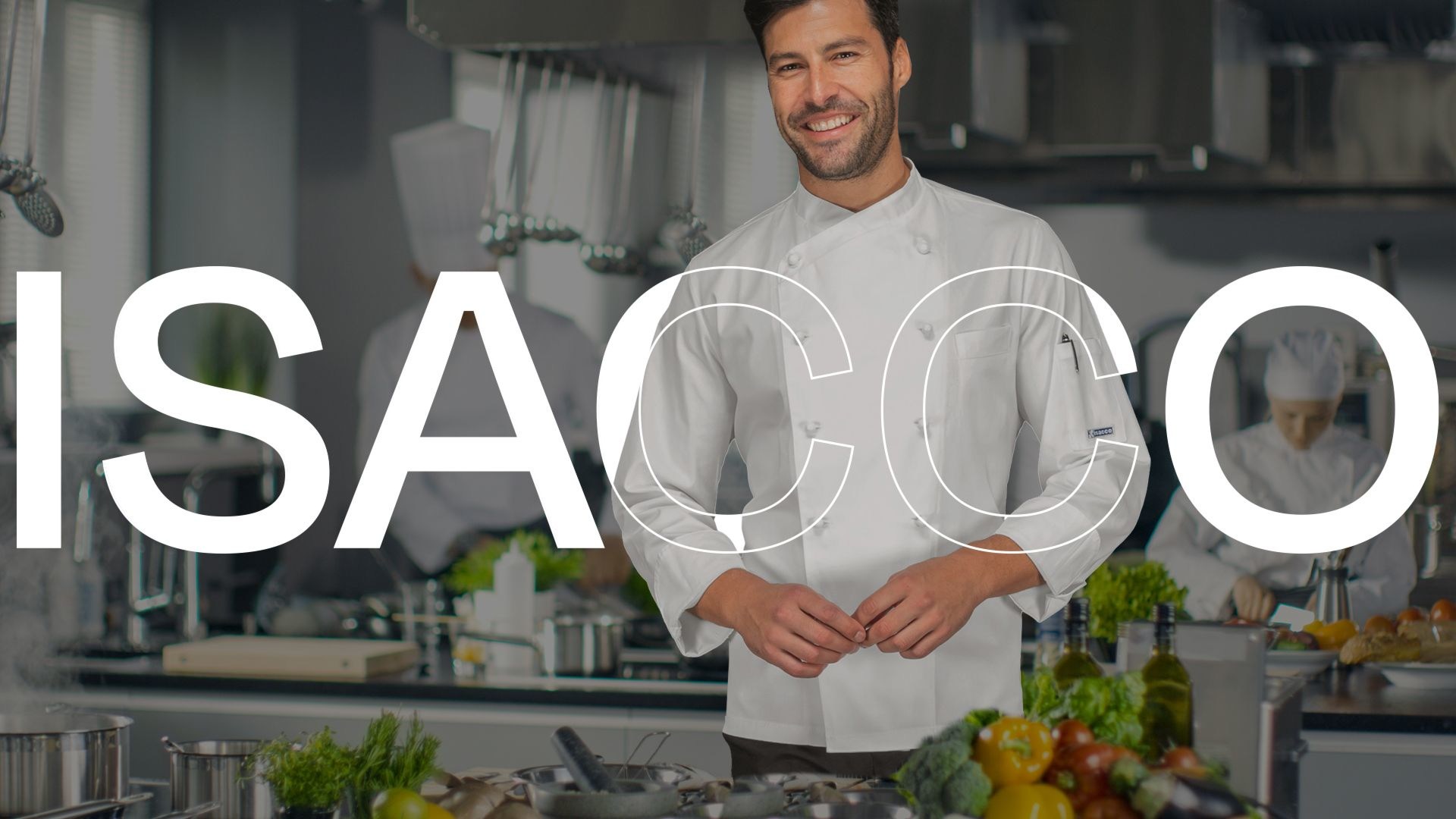 THE MOST COMPREHENSIVE SELECTION OF CLOTHING READY FOR DELIVERY
When passion is a key ingredient, in the kitchen it is important to be able to rely on practical as well as smart and stylish clothing.
NEW ADDITIONS TO

CHEF AND KITCHEN
ELEGANT, VERSATILE, AND COMFORTABLE CHEF AND KITCHEN UNIFORMS AVAILABLE IN A RANGE OF STYLES AND COLOURS.
01
Innovative and practical fabrics
The materials used to make our chef and kitchen uniforms are stain-resistant, breathable, and do not require ironing, for maximum practicality and a smart and impeccable look at all times.
02
Wide choice of styles, colours, and patterns
With Isacco you choose the most comprehensive range of kitchen clothing with hundreds of different options for every taste and style, perfect for all types of establishments and brands.
03
Comfortable garments that facilitate movement
To work well it is important to wear practical garments that allow to move easily and safely around the kitchen hob.
04
The items in the catalogue are readily available
All articles in our chef and kitchen catalogue are ready for delivery: choose the style you prefer, even in large quantities, and your order will be delivered within 24/48 hours.