Uniforms for spas, wellness centres, beauty centres, and hair saloons: vast selection of practical, stylish, and elegant clothing.
In our online store you will find Isacco Made in Italy collections dedicated to those who work in the beauty & wellness sector. This line of business requires comfortable, stylish, and wearable garments for practical and elegant work uniforms.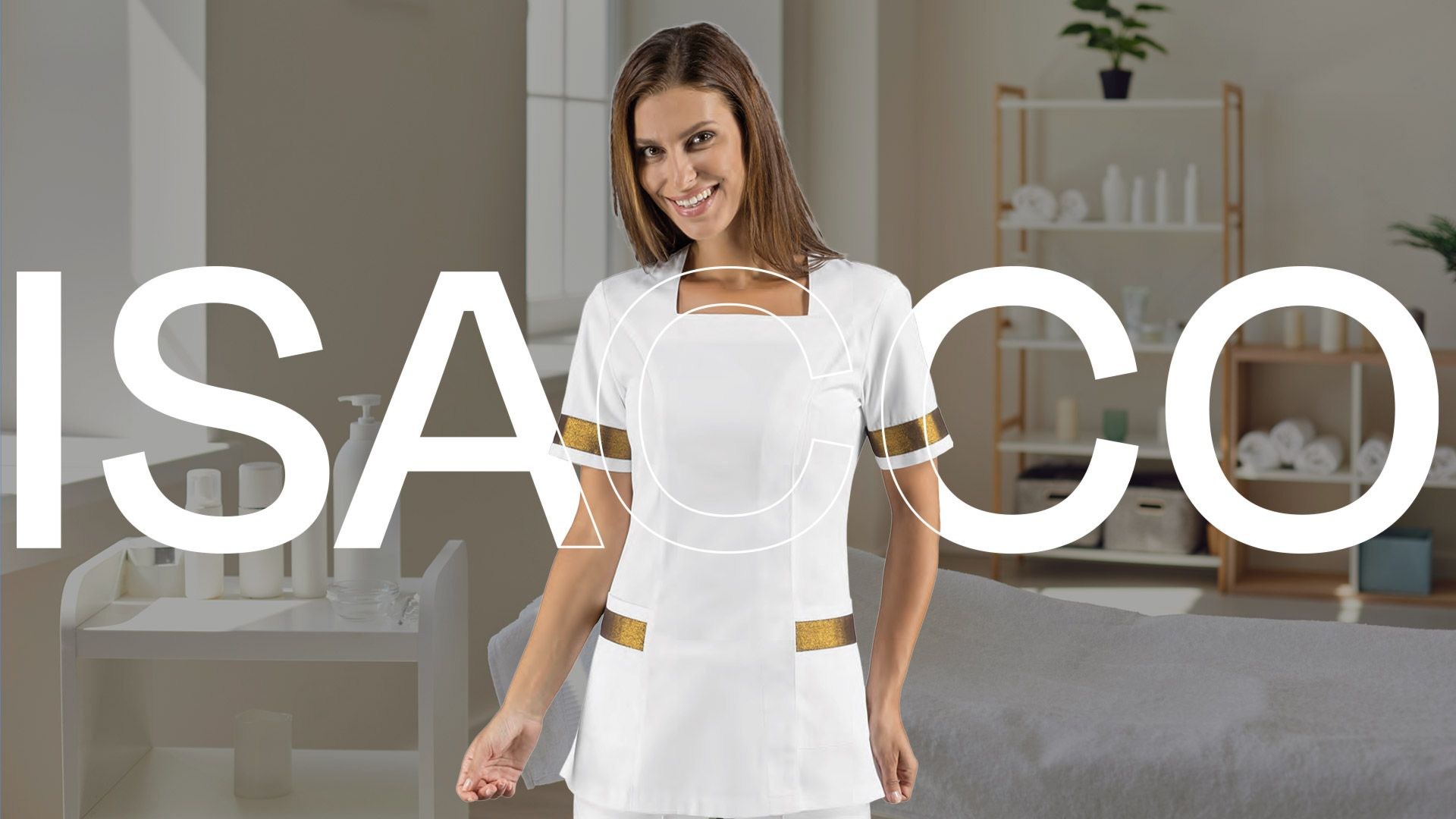 THE MOST COMPREHENSIVE SELECTION OF CLOTHING READY FOR DELIVERY
Talking beauty while wearing beauty: our vast range of fashionable uniforms for the beauty & wellness sector is unique in Europe and includes garments always ready for delivery.
NEW ADDITIONS TO

BEAUTY & WELLNESS
Bianco

Knitted Wrist

65% Polyester 35% Cotton

Bianco

Mezza Manica

65% Polyester 35% Cotton

Bianco

Manica Lunga

65% Polyester 35% Cotton
STYLISH AND COMFORTABLE UNIFORMS FOR THE BEAUTY & WELLNESS SECTOR AVAILABLE IN A WIDE RANGE OF STYLES AND COLOURS.
01
Innovative and functional fabrics
The materials used to make our beauty & wellness uniforms are stain-resistant and breathable, for a smart and impeccable look at all times. To hair salons we offer special fabrics that do not retain hair.
02
Attention to details and trends
The styles of the uniforms for beauty & wellness professionals perfectly combine comfort and fashion, facilitating movement while always maintaining an impeccable and modern style.
03
Older styles always available
Our uniforms for the beauty & wellness sector are always readily available for delivery. We make sure we continue offering older styles while we keep adding new lines and products to our Isacco catalogue every year.
04
Vast range of accessories and components
Our wide range of work clothing for the beauty & wellness sector includes numerous accessories, such as foulards, bands, and a lot more.