Table linen for bistros, restaurants, and private homes: wide choice of tablecloths and accessories with the option to order bespoke items.
In our online store you will find a wide choice of tablecloths, runners and bread baskets for pubs, restaurants, and private homes, with plain colours or original patterns. Isacco table linen is elegant and practical because it is made using anti-stain materials easy to iron.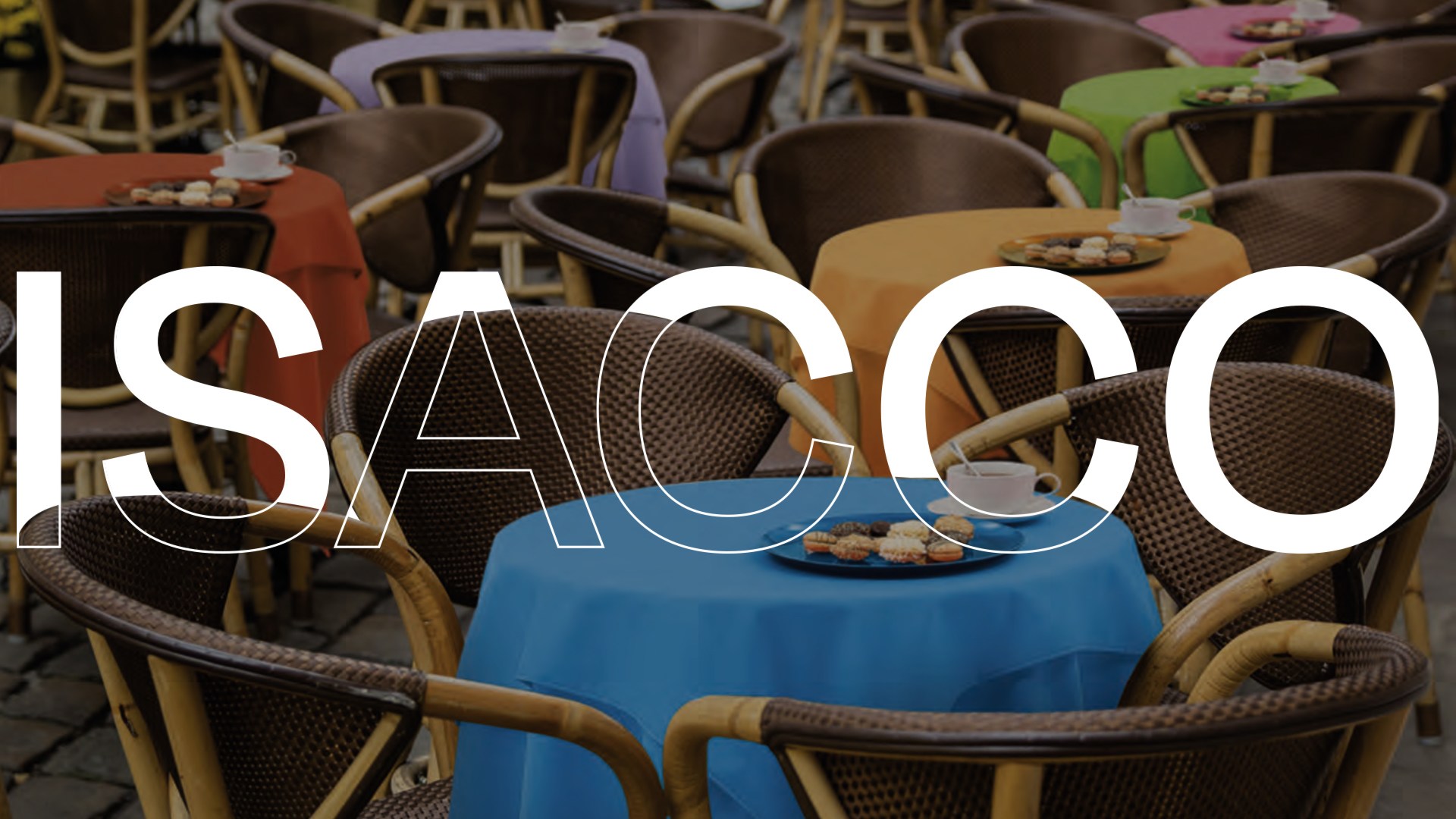 THE MOST COMPREHENSIVE SELECTION OF CLOTHING READY FOR DELIVERY
Choose high-quality and practical table linen that brings style and personalises your pub, bistro, or restaurant.
NEW ADDITIONS TO

TABLE LINEN
HIGH-QUALITY, RESISTANT, PRACTICAL TABLE LINEN TO CREATE A UNIQUE ATMOSPHERE IN YOUR ESTABLISHMENT.
01
Practical fabrics
Isacco table linen is made with very practical and exclusive fabrics: stain-resistant, wipeable, or machine washable and quick to dry. Additionally, our tablecloths are non-iron, to save time and hassle.
02
Wide choice of colours and patterns
To add the unmistakeable Made in Italy style to your bistro or restaurant, you can choose among a wide range of Isacco tablecloths with plain colours or exclusive prints and patterns.
03
Bespoke tablecloths
Need unique size tablecloths? No problem! Isacco makes tablecloths even for the longest tables.
04
Not just tablecloths but also table accessories
Our table linen department provides a vast selection of matching accessories such as runners and fabric bread baskets.