Healthcare uniforms: a wide range of resistant and comfortable medical uniforms always readily available.
Our uniforms in the medical and health care collection combine comfort, practicality, and rigour for all professionals working in hospitals, medical practices, and pharmacies. In our store you find the most comprehensive selection of medical uniforms ready for delivery.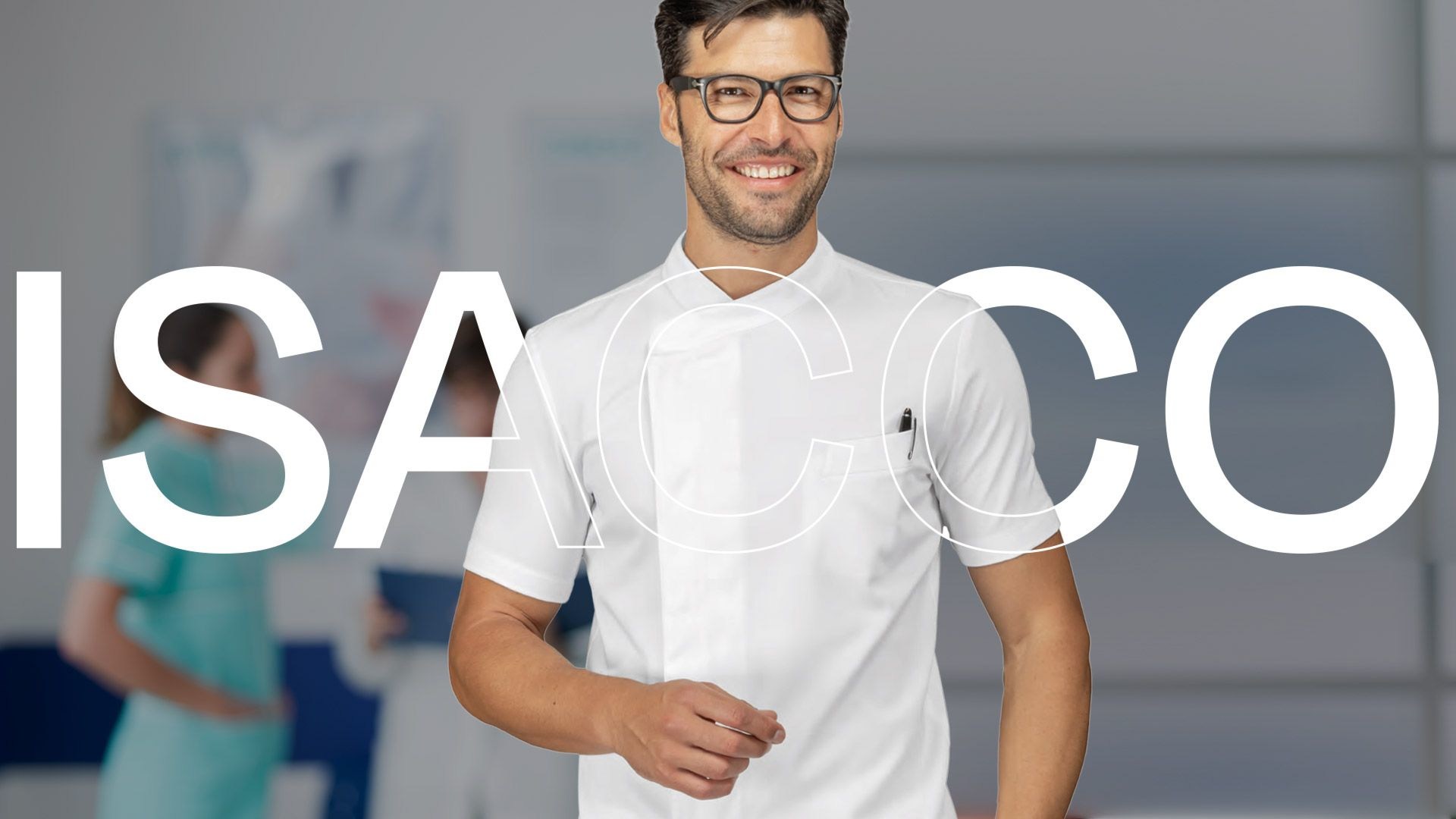 THE MOST COMPREHENSIVE SELECTION OF CLOTHING READY FOR DELIVERY
Good quality medical uniforms contribute to the good operation of the healthcare sector. With Isacco you get the best materials for excellent performance and safe uniforms and accessories.
Bianco

65% Polyester 35% Cotton

Bianco

Knitted Wrist

65% Polyester 35% Cotton

Bianco

Mezza Manica

65% Polyester 35% Cotton
PROFESSIONAL, COMFORTABLE, AND SAFE UNIFORMS FOR THE MEDICAL SECTOR, AVAILABLE IN A RANGE OF STYLES AND COLOURS.
01
Innovative and safe technical fabrics
The materials used to make our medical uniforms are not just stain-resistant and breathable, they are also comfortable. Our technical fabrics are resistant to high-temperature washing and their colours do not fade.
02
Styles that respect safety
Isacco medical and healthcare uniforms are made with fabrics and in styles that meet the safety requirements of every category.
03
Matching garments and plus sizes
Isacco offers the chance to match garments to create personalised uniforms for the medical sector; plus sizes are available for the items in the catalogue.
04
Originality and style
Our range of medical uniforms perfectly combines safety, comfort, and elegance, thanks to original styles and attention to detail, ensuring professionals always look impeccable at work.